My name is Elia Kabanov, and I'm a science writer covering the past, present, and future of technology. I'm interested in climate change, renewable energy, artificial intelligence, biotechnology, culture, and numerous other topics.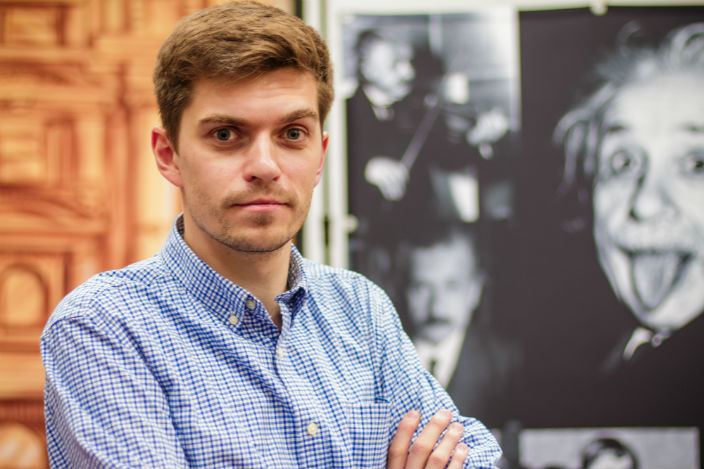 Currently, I'm curating two newsletters:
Hypertextual covers universities, museums, laboratories, startups, the newest discoveries and obscure inventions.
Siberian explores how scientists and ordinary people cope with Russia's faltering regime, war, and repression.
In 2008, I founded metkere.com, an award-winning science, culture, and technology blog. Since 2018, I have been working as a science writer and digital advisor for Tayga.info, one of the last remaining independent media outlets in Russia. In 2022, I became a co-author and presenter at a brand new YouTube channel on all things science. It now has more than 350,000 subscribers.
For more than ten years, I have written monthly columns on historical films and TV series for the Diletant magazine. That's 125 reviews and counting.
In 2011, I co-authored the Scientific Answers to Space Questions book. In 2016, I composed and edited a handbook on science communications.
My interviews and expert commentaries were featured on BBC, DW and BILD, in The New York Times, CoinDesk, Le Monde, 7×7, The Calvert Journal, Animal, MDR, Delfi, El Diario, Lifehacker, and in other outlets.
Over the years, I worked at corporations, startups, media, NGOs, museums and universities. Contact me if you think my experience will be helpful to your organization.
I have given public lectures all over the world, including in India, Bangladesh, Germany, Belarus, Uzbekistan, and Russia.
I live in London with my wife, Anastasia. Previously, I lived in Vilnius, Moscow, and Novosibirsk. I have visited 43 countries, crossed the Arctic Circle eight times, sailed the Mediterranean and Adriatic Seas, kayaked the Sea of Japan, and swam in Siberian rivers at 0 °C.
I love bees.
Achievements:
— International Center for Journalists A Journey of Shared Discovery Fellow (USA, 2019)
— Erice International School of Science Journalism Fellow (Italy, 2017)
— Deutsche Welle The Best of Blogs Winner as the Best Russian Blog (Germany, 2010)